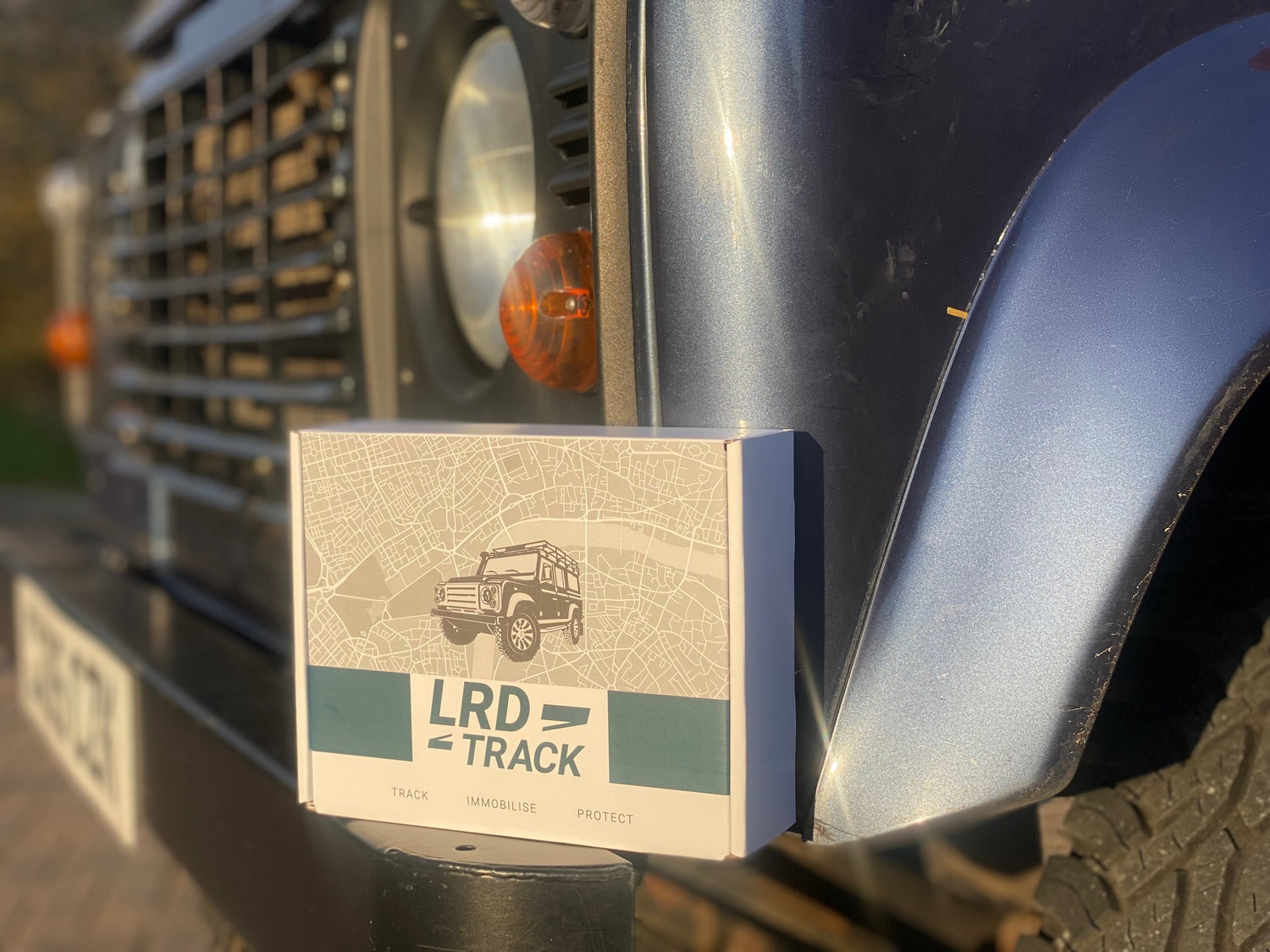 LRD Track
The best independent Land Rover tracker available for your Defender... Designed tough...
Buy peace of mind now...
4WDrive - Specialists in Land Rover Security products
Why is Land Rover Security Important?
When it comes to owning a Land Rover, sadly these days security should be a top priority. These luxury vehicles are not only a significant investment, but they also work as tools for many people, so losing a Land Rover could also mean the loss of livelihood too, albeith until the insurance . Unfortunately, their desirability also makes them a target for thieves. That's where 4WDrive comes in. As a specialist in Land Rover Security products, they have everything you need to protect your vehicle and give you peace of mind.
What Makes 4WDrive the Specialist in Land Rover Security?
4WDrive is not just another company selling security products. They are true experts in their field, with a deep understanding of Land Rover vehicles and the specific security challenges they face. Their team is made up of passionate Land Rover enthusiasts who have dedicated themselves to finding the best security solutions for these vehicles.
What Land Rover Security Products Does 4WDrive Offer?
From immobilisers to tracking systems, 4WDrive offers a wide range of security products designed specifically for Land Rover vehicles. Whether you own a Range Rover, Discovery, or Defender, 4WDrive has the perfect security solution for you.
Why Should You Choose 4WDrive?
There are many reasons why 4WDrive is the go-to choice for Land Rover owners when it comes to security. Firstly, their products are of the highest quality, ensuring that your vehicle is protected by the best technology available. Secondly, their team is incredibly knowledgeable and can provide expert advice on the best security options for your specific Land Rover model. Lastly, 4WDrive is committed to customer satisfaction and will go above and beyond to ensure that you are happy with your purchase.
Take Control of Your Land Rover's Security Today
Don't leave the safety of your Land Rover to chance. With 4WDrive's specialist Land Rover Security products, you can take control and protect your investment. Whether you're looking for a simple pedal lock or a comprehensive security system, no doubt we will have a solution to suit you...